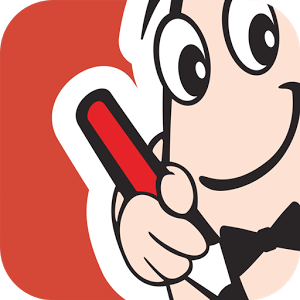 Do you want to know an excellent way of asking for food, without needing to make a phone call? Ask Now, gives you the chance of selecting your favorite course through your cellphone and get it at your home in just minutes.
Choose between more than 15000 restaurants in 10 countries of Latin America, between them, Argentina, Brazil, Colombia, Chile, Ecuador, Panama, Paraguay, Peru, Uruguay and Venezuela.
Ask for your favorite food, which one is it? pasta?, pizza?, meat?, your favorite restaurant is waiting for your order!
Using Ask Now is very easy and practical! Avoid making phone calls were the line is busy or were they don´t pick up the phone.
You must simply use your current location and a list of restaurants in your area will spread out before you. Choose the one you like most, mark the options of food that you wish and confirm your order! Immediately you will receive a notification informing the delay time and your menu will be prepared in order to be taken to your home soon.
Add notes to your orders, if you wish so, or read other users comments and rates in order to see the reputation of the restaurant where you are placing your order.
In addition, you will be able to repeat your last menu, so you don´t have to mark everything again and also rate the service leaving your comments.
Ask Now is quick and 100 effective % and free!
Don´t doubt if it really works, it is the same as speaking by phone, only that simpler and practical!
Join thousands of people who are already adopting this new method.
Download Ask Now from Google Play Store, FREE and enjoy your order!