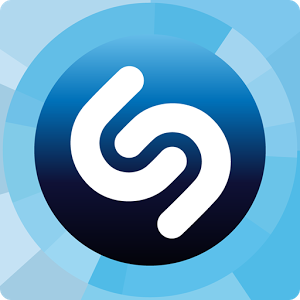 If you appreciate good music and you love tv programas, you can´t miss this app in your Android. Shazam is an app that will lead you through a unic path of music and television.
This app identifies the title of any song in seconds as it gives you details of what you are watching.
When you touch the screen over whatever you want to listen to, you´ll be able to listen fragments and buy songs in sites like Amazon or Google Play.
Share your discoveries in social media , watch videos in YouTube, add the list of songs you prefer to Rdi, and follow other users´ recommendations.
You´ll also have the chance to listen to your favourite songs from Spotify, Rdio or Deezer.
Keep updated with Shazam knowing the latest news, recent albums of your favourite artists and buying concert tickets.
With Shazam all these is possible!
Shazam is free and easy to download. Do it from the aGoogle play Store app, it will last only a few seconds, you´ll see how fun it is to use Shazam!
If you are analizing a song, Shazam will show in your display the artist data, album, title, gender, record label and also a miniature image of the album cover, giving you a detailed description of what you are listening.
At the same time Shazam recognizes series and T.V programs.
In January 2011, Shazam reached the fourth position in the free most downloaded app. and in 2012 its service reached the number of 5 billion songs and tv programs and reached 250 million users around the world , a really amazing number.
Shazam has become one of the most outstanding and suucesful app of all times. Its popularity has driven its users to prefer it and to enjoy millions of songs in their movil device.
Download this app 100% free and you´ll see how becoming part of Shazam´s community is a real advantage!