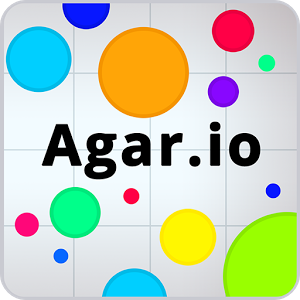 If you like games where you must use your strategy to defeat your opponents with Agar.io you will have hours of guaranteed fun!.
Take on other players in a massive online game.
Name your sphere and make it get bigger while munching other players (smaller balls).
Catch smaller spheres to be able to grow more and more, but beware! Because other larger balls will also try to eat you!
Don´t let anyone catch you because you´ll lose the game and have to start again.
Keep an eye on your goal and transform into the largest ball of all!.
With Agar.io live a unique experience as it is highly addictive. You will never feel safe and that is why the game is so exciting.
Use the skins and transform your ball with an enviable look. Choose colors and designs to stand out among the others. You will be amazed to see all the changes you can make.
Add images and customize it your way, its great!
Playing is very simple since you just have to move your ball in the direction you want to. Moreover you can use your strategy and launch a part of your ball forward to eat the smaller ones.
You can also take advantage of the fake balls and hide behind them until your enemies pass by.
Agar.io is certainly an exciting game and already thousands of users around the world are playing it daily.
You can´t stop having it!. Download it for free and see for yourself the power of its addiction.