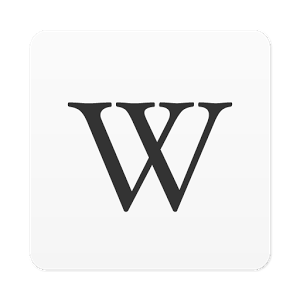 Enjoy free on your mobile device the free encyclopedia that has more than 32 million articles in 280 languages. This work is the most complete and has the largest number of collections that has been known.
With this new app you can browse and edit at high speed.
You can use editing and edit Wikipedia, your contribution will be very valuable.
Use reading history to enter the various links without getting lost.
You can save your favorite pages to read them again and again the times you want even if you are not connected to the internet.
Share content on social networks and encourage your friends to download this fantastic app.
You can change the contents of Wikipedia to the language you want.
With Wikipedia you have all the information at your fingertips!
Enjoy this amazing encyclopedia that certainly has become the most important web worldwide.
Accurate and instant information. Everything, absolutely everything you want to know is here!
Download this free app from Google Play Store and get the most famous encyclopedia of the world instantly on your Android and best of all without being connected to the internet!